Online Manual
PopMonger Links
Take the bulk out of email! TM

Use your own data


Personal email merge


Send individual email


HTML and/or text


Handy email templates

---
Web-based list management made simple!

Simple subscribe tool


Opt-in confirmed


Track reads and clicks


Custom matching look


Free for up to
5000 contacts
Mailboxes
PopMonger3 supports POP3, IMAP, & MAPI mailboxes, and SSL encryption.

There are three buttons for Mailboxes on the tab. 'Add', 'Edit', and 'Delete'.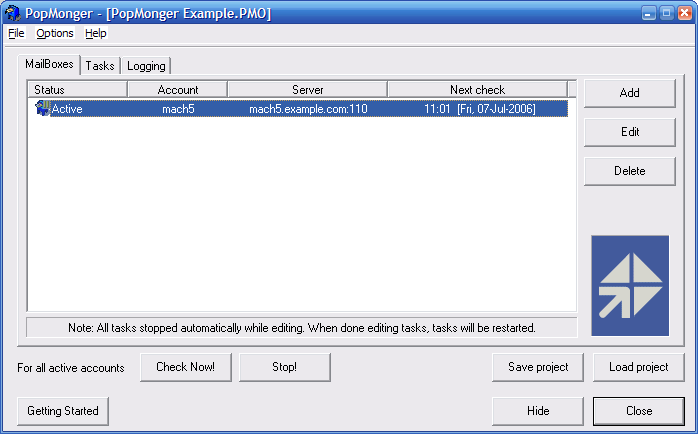 In the 'Mailboxes' tab, you will see the status of each mailbox, when it was last checked, and when it will be checked again.
Right clicking on a mailbox will give the option of Disabling/Enabling it or checking that specific mailbox.
Disabling a mailbox is the same as making it Inactive.