Online Manual
PopMonger Links
Take the bulk out of email! TM

Use your own data


Personal email merge


Send individual email


HTML and/or text


Handy email templates

---
Web-based list management made simple!

Simple subscribe tool


Opt-in confirmed


Track reads and clicks


Custom matching look


Free for up to
5000 contacts
PopMonger Logging
PopMonger 3 creates a log of all of its operations. This file is saved internally, but you can save it to the location of your choice quite simply. Click the Browse button, choose where you would like to save the log file, and name the file descriptively.
Ex. Save location: C:\ Filename: PopMonger Log.txt
You may choose a different log file and location for each of your PopMonger projects.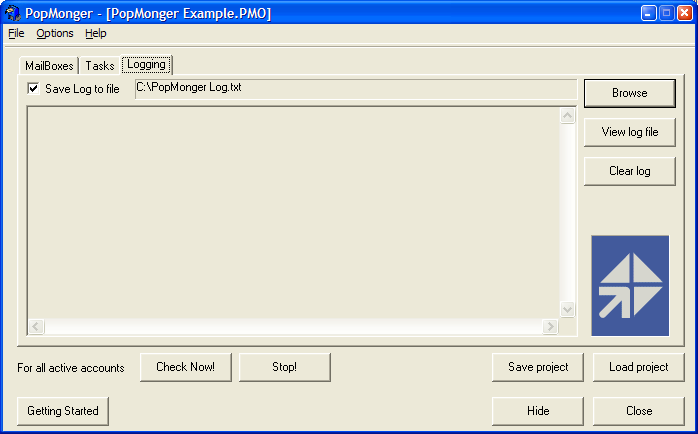 Clicking the View log file button will open the log file in the default Text File viewer on your computer.
Clicking the Clear log button will clear the Logging window within Popmonger and, if you have selected a location to save the text log file, give you the option of clearing this file as well