Online Manual
PopMonger Links
Take the bulk out of email! TM

Use your own data


Personal email merge


Send individual email


HTML and/or text


Handy email templates

---
Web-based list management made simple!

Simple subscribe tool


Opt-in confirmed


Track reads and clicks


Custom matching look


Free for up to
5000 contacts
Setting up AutoResponders or Vacation Messages
You can very easily set up a custom autoresponder or vacation message for your mailbox. You can also leave the messages on your server, so that they will be there to check when you get back.
Go to the 'Tasks' tab within PopMonger. Click the 'Add' button.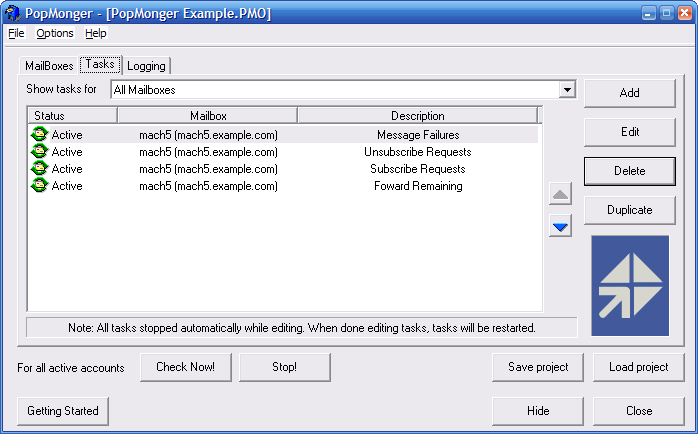 On the 'New Task Wizard' window name your task 'AutoResponder', select the mailbox you want an autoresponder to reply from, and select the 'Custom' option. Click 'Next >>'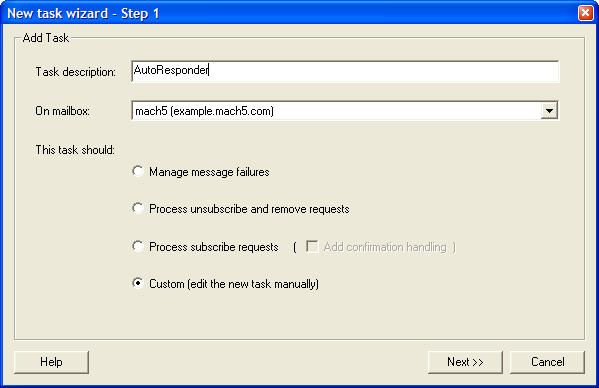 The 'Edit Task' window will appear. Verify that the Autoresponder task is checking the correct mailbox, and select the 'Rules' tab.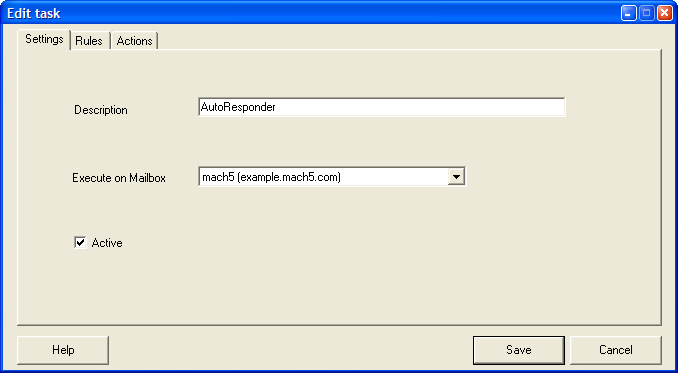 Leave the 'Rules' tab blank. This will cause this task to always apply. Click the 'Actions' tab.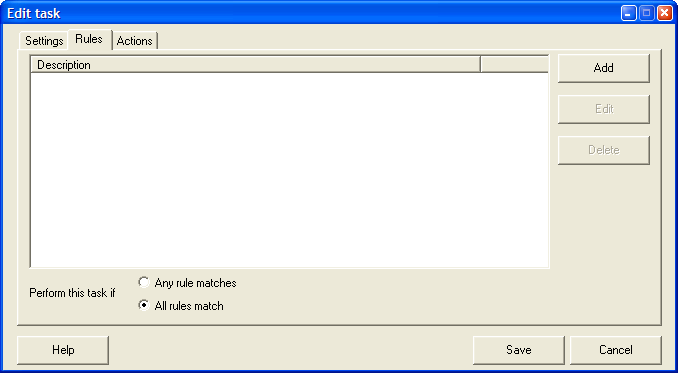 On the 'Actions' tab, check the 'Reply with text from file' box and click the 'Options' button to its right.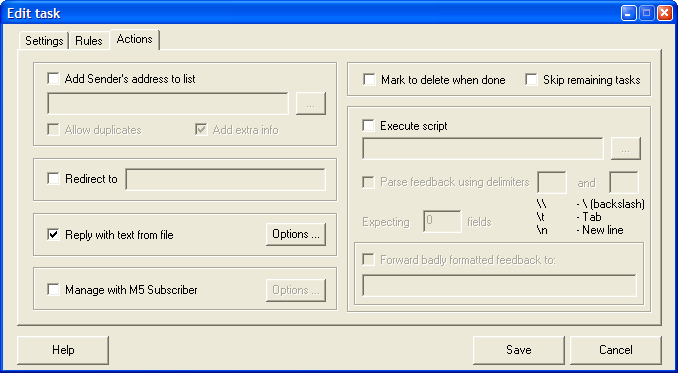 The 'Reply Options' window will open. Create a text file which will be the body of your autoresponder email messge. Click the '...' button and locate this file. Type in the 'From' email address for your message, and the Subject. Click 'OK' and then click 'Save'.